Martin Menking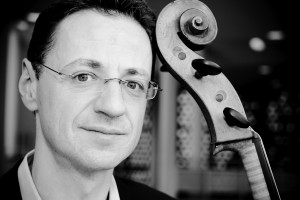 »To belong to the Berliner Philharmoniker is a very great gift and privilege, something of which one should remind oneself every day. That's not always easy, but the realization is still always there. To play in an orchestra in which one has the feeling that everyone is pulling together and aiming for the best possible result is not something you can normally take for granted. But in the Berliner Philharmoniker, fortunately, you can. You're making music with like-minded people – that's something you know and can sense, and, I think, the audience can as well. Nevertheless, it's most fun of all to be appreciated also as an individual in smaller ensembles and chamber activities, for example the ›12 Cellists‹.« Because he came into the world with big hands, declared a great-uncle, the boy must learn the cello. This encouragement was gladly seized upon by his parents: that was the very instrument lacking for a family string quartet. And so Martin Menking began playing the cello at the age of nine, becoming a pupil of Heinrich Schiff and David Geringas and going on to win numerous prizes and distinctions. Master classes brought him into contact with, among others, Yo-Yo Ma, Boris Pergamenschikow, Janos Starker, Siegfried Palm and Isaac Stern as well as the Beaux Arts Trio and Alban Berg Quartet. In 1994 he became assistant principal cellist of the Hamburg Radio (NDR) Symphony Orchestra, and two years later joined the Berliner Philharmoniker. Menking is involved in making chamber music with his colleagues in a number of different formations, most notably the »12 Cellists«, of whom he is managing director.
Tanja Orning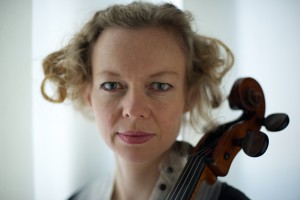 Cellist Tanja Orning is a high profile performer of contemporary and experimental music. She has got her education from The Norwegian Academy of Music, in London with William Pleeth and as a Fulbright scholar with Janos Starker she got a Master of Music in Performance at the Indiana University. She worked as a co-principal cellist in Stavanger Symphony Orchestra from 1994 until 2000, when she chose to leave life as a orchestra musician in order to realize her own projects as a performer, improvisation artist and a composer. Tanjas current projects: Cellotronics (solo), asamisimasa, BOA and Dr.Ox with Natasha Barrett. She plays regularly with Oslo Sinfonietta and Ensemble Ernst. Former collaborations: Christian Wallumrød Ensemble, Ensemble Polygon, Plus Minus Ensemble (London), Kyberia, the string quartet Ametri, rock band Wunderkammer, Sound of Movement with dancer Ellen Johannesen and the performance group Mobile Home. Orning has contributed in commissioning and performing approximately 80 new pieces of chamber music and solo works, and has performed in festivals such as Darmstadt, HCMF, Oslo Chambere Music Festival, Ultima, Ultraschall, Shared Sounds (Berlin), Taktlos (Zürich), Donaueschingen, and Portland Jazz Festival. She has a PhD in the field of informed performance from the Norwegian Academy of Music in 2014, and is hired as a teacher and researcher in modern musical history, authentic performance, interpretation and esthetics at the University of Oslo. She also teaches at Barrat-Due/Majorstuen, and contemporary music at the Norwegian Academy of Music.
Christian Wallumrød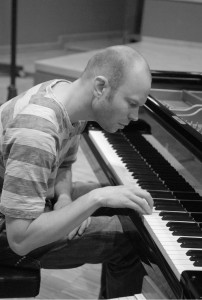 Christian Wallumrød has worked as a musician and composer since 1992, and he is considered one of the most prominent and influential musicians of his generation in Norway.
Following his debut on ECM Records ("No Birch", issued in 1996), he has released a string of albums with Christian Wallumrød Ensemble (CWE) on the same label, all to considerable critical acclaim. The latest record 'Outstairs' was rewarded with the Norwegian Grammy (Spellemannsprisen 2013). While being the composer and leader of his own ensemble, Wallumrød also focusses strongly on improvisation with another longstanding collaboration, the French/Norwegian group Dans Les Arbres(DLA), also with two releases on ECM. CWE and DLA has been his main body of work over the last 10-12 years, and both groups are touring extensively. A quite recent project is Brutter, Christian's collaboration with drummer brother Fredrik, a duo dive into human and machine driven pulses. Early 2015 is release time for his first solo album named Pianokammer (on the Norwegian label Hubro). Wallumrød has had long term collaborations with groups and artists such as Sidsel Endresen, Close Erase, Audun Kleive. He regularly gives solo performances and he has participated in a variety of ad hoc constellations with artists such as Susanne Sundfør, Nils Petter Molvær, Ricardo Villalobos & Max Loderbauer, Karl Seglem, Jan Bang, DJ Strangefruit, Oslo Sinfonietta, Kim Myhr. Over the last few years Wallumrød has been commissioned to write for smaller chamber groups (such as BIT20, Håkon Stene, Barolo, BOA). The Ultima Festival (Oslo) and the AngelicA Festival in Bologna commissioned and put on his orchestra piece 'When celebrities dream of casual sleep (second try)' in 2013. For their 50th anniversary festival in 2014 Kongsberg Jazzfestival commissioned a piece from Wallumrød with Trondheim Jazz Orchestra
Siri Nilsen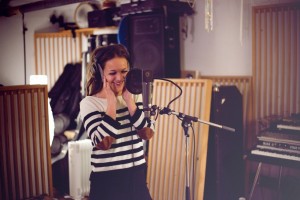 Siri Nilsen is a Norwegian singer, musician and songwriter. Her music fits in somewhere in between the categories folk, pop and singer/songwriter. She grew up in Oslo and started early singing and writing music. In 2008 she won the Grappa Debutant Award. The jury described her as "(...) a promising singer and songwriter with a skinless and personal expression. She writes and performs songs that move us and she has got the courage to write personal and intimate lyrics in Norwegian." The award was a signing to record her first album. In 2009 she released her debut album "Vi som ser i mørket" and in 2011 the second, "Alle snakker sant" was released. Her third album, "Skyggebokser" came in 2014 and earned her a Norwegian Grammy. In the summer of 2015 she is touring Norway with her band, but among them it is only herself and cellist Kaja Fjellberg Pettersen that has got a ticket to Lofoten. At Cellolyd, the rest of the band is replaced with cellos, all arrangements made by Kaja.
Liv Opdal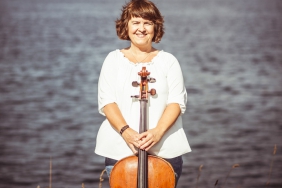 Liv Opdal is the principal cellist of Stavanger Symphony Orchestra and teaches at the University of Stavanger. Her interests as a musician ranges from baroque to contemporary music. She is an active chamber musician and has several times been a festival musician at the Stavanger International Chamber Music Festival. Liv won a Norwegian Grammy in the category for contemporary music together with Aage Kvalbein and the Oslo Philharmonic Orchestra for their recording of Illuminations by Lasse Thoresen, a concert for two celli and orchestra, which they also performed at the great contemporary music festival Présences in Paris. Liv Opdal has had many engagements as a soloist in Norway and abroad. She also plays baroque cello and is a member of Stavanger Barokk. Besides teaching cello and chamber music at UiS she is regularly giving master classes at other institutions and courses.
Lisa Isabel Holstad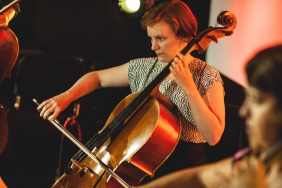 Lisa Isabel Holstad origins from Sørvågen in Lofoten and is the founder and director of Cellolyd i Lofoten. After studies at the Norwegian Academy of Music and the University of Stavanger she moved back to the north of Norway in 2012, and is currently in a temporary position as a district musician in Sortland in Vesterålen. Lisa is an active freelance cellist, substituting in a.o. Bodø Sinfonietta and the Arctic Philharmonic.
Kaja Fjellberg Pettersen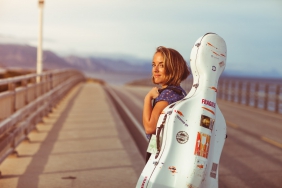 Kaja Fjellberg Pettersen completed in december 2014 her masters degree at the University of Trondheim. She previously had a bachelor degree from The Norwegian Academy of Music from 2008. Kaja is a versatile cellist working in a lot of different genres. In addition to her classical work, she has for years collaborated with established artists in the Norwegian pop scene as a performer and arranger for strings in different settings. She has worked with artists such as Marit Larsen, Siri Nilsen and Karpe Diem both as a band member and with her own string quartet, Oslo Strings. Kaja wishes to remain a curious musician, constantly seeking new ways of improving her technique an musical sense.
Einar Halle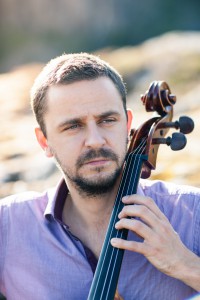 Einar Halle graduated from the Norwegian Academy of Music in 2008 with a bachelor degree in musical performance. After a year of private studies in Berlin with Martin Menking he immatriculated at the University of Stavanger, where he graduated with a masters degree in 2012 and a postgraduate diploma in 2013. As an active freelance chamber and orchestra musician he has been working in most of the Norwegian orchestras.
Kristine Solberg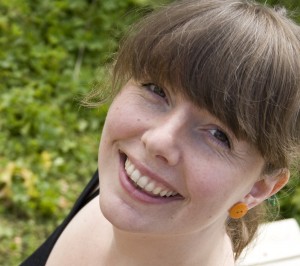 Kristine Solberg completed in spring 2009 her masters degree at The Norwegian Academy of music with professor Truls Mørk. She had previously studied with professor Aage Kvalbein, and also with professor Bernhard Gmelin at the Hochshule für Musik und Theater Hamburg. After her studies she has worked as a musician in Voss and as a cello teacher. In addition to being a passionate chamber musician she works as a substitute in several of the Norwegian orchestras.
Tove Margrethe Erikstad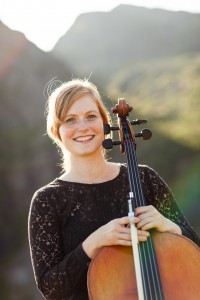 Tove Margrethe Erikstad is a freelance cellist living in Oslo. She completed her masters degree at The Norwegian Academy of Music with professor Truls Mørk in 2009. She currently works as a substitute musician in several of the Norwegian orchestras, she is a member of Telemark Chamber Orchestra and participates in multiple contemporary ensembles and other chamber music projects, and works with different artists. She has had a longer engagement in Bergen Philharmonic Orchestra.
Egle Konciene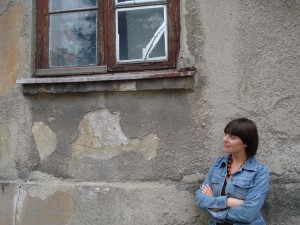 Egle Konciene is educated as a mime- and drama director from the University of Klaipeda in Lithuania. She moved to Norway in 2010 and is currently employed as a drama teacher at Sortland Kulturskole. She has a lot of experience working with children and has done several projects for Den Kulturelle Skolesekken.
Christian Mortensen

Christian Mortensen has a diverse background from the musical scene in Fredrikstad as a member of Fredrikstad big band and the folk music group Luren. Today he is one of our most sought-after musicians in the classical scene, and has played in many of the great concert halls in Europe, America and Asia as principal double bass player in Rundfunk Sinfonieorchester Berlin, the Norwegian Chamber Orchestra or with Risør Chamber Music Festival. Christian has been employed as principal double bass player in the Norwegian Opera and Ballet since 2006.