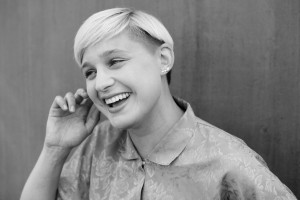 Friday 29.06.18 6:00 pm
Venue: Reine church
Tickets: 300/250 (student discount), children under 12: free entry
Artists:
Frida Ånnevik – vocals
The Festival Ensemble: Mary Auner, Liv Opdal, Synnøve Volden, Kaja Fjellberg Pettersen, Einar Halle, Lisa Isabel Holstad- cello
Frida Ånnevik is a Norwegian pop artist with a broad musical perspective. Her music is influenced by jazz and soul as well as singer/songwriters and folk music. She has already won several Norwegian Grammys and is critically acclaimed for her music and Norwegian lyrics. This concert we will present her in a different setting – with all new arrangements of her music for cello ensemble by our own Kaja Fjellberg Pettersen.